Pondok Senaru Hotel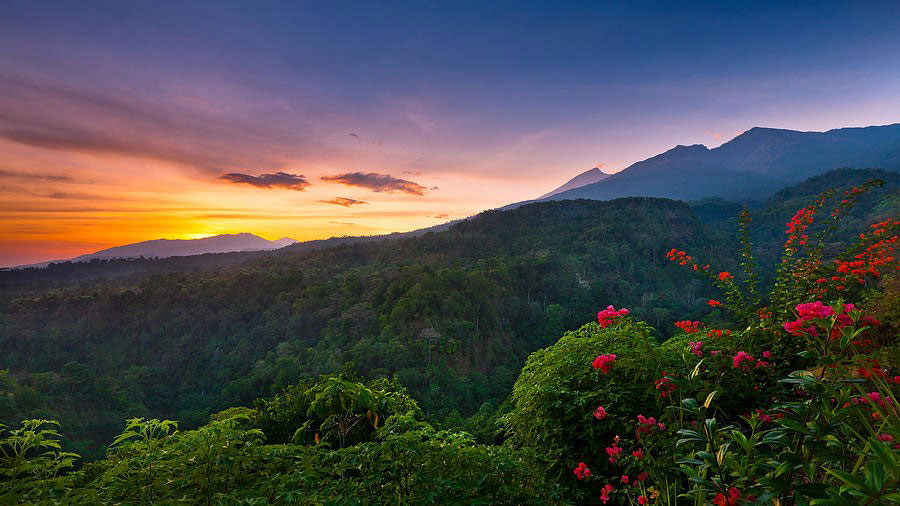 Pondok Senaru Hotel Cottage, this place has lovely little cottages with terracotta-tiled roofs, and some well-equipped superior rooms with TV, four-poster beds and hot water. The restaurant, with tables perched on the edge of a rice-terraced valley, is a sublime place for a bite
Pondok Senaru Hotel Cottage, is the only hotel in this area with Hot water facilities, Pondok Senaru located in the best view for Senaru Valley with overview of the Sendang Gile waterfall and Tiu Kelep waterfalls. It setting on beautiful part of Senaru just next to the Gate when you walk down to the Sendang Gile Waterfalls, It has beautiful view of Mount Rinjani in the morning, nice garden, comfortable bungalows and good breakfast. Pondok Senaru is the best choice and a excellent base camp before or after trekking to Mount Rinjani Lombok, As they have hot water, the only excellent food serve in their restaurant while other don't serve
Pondok Senaru Cottage is the only hotel in this area with Hot water facilities.

Pondok Senaru located in the best view for Senaru Valley with overview of the Sendang Gile waterfall. Its just next to the gate of Sendang gile waterfall, from their restaurant, you can see the waterfall and mount Rinjani. With only a short walk to the most and well known Sendang Gile and Tiu Kelep Waterfall with great panorama walk of Senaru
Room Overview: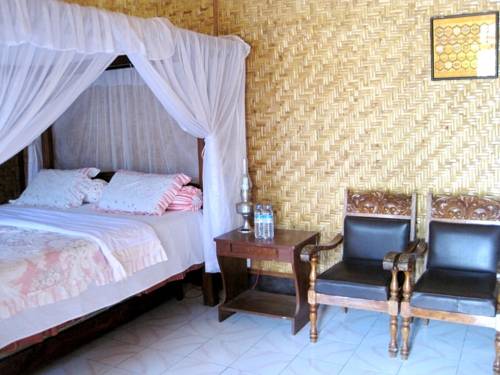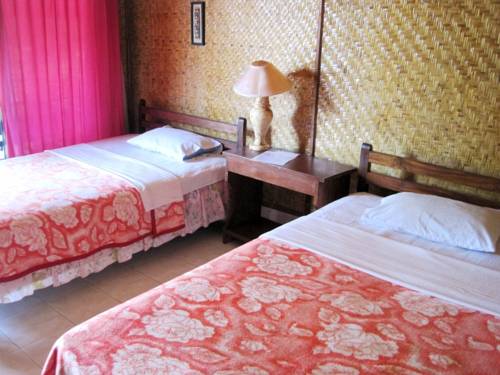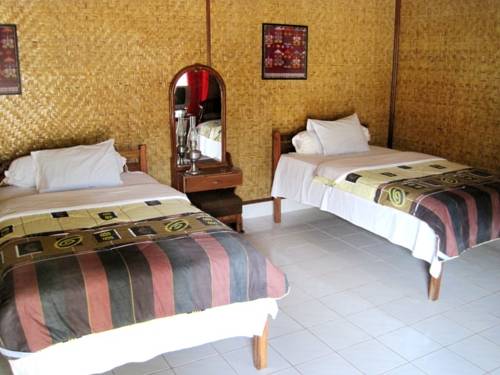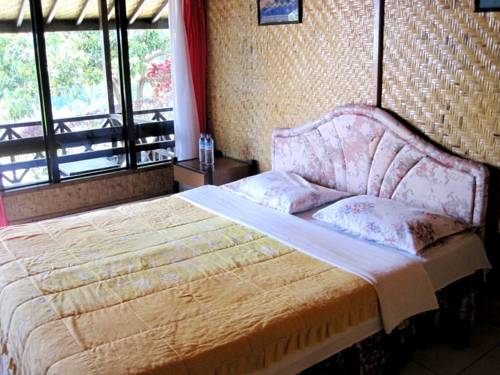 Standard Cottages:
Standard Cottages is located just next to the restaurant, it has Single or Double bed room, basic shower and rice paddies view and non hot water
10 Cottages in total
Superior Cottages:
Superior Cottages is located just next to Deluxe Cottages and it has hot water and shower with also rice paddies view
It has 05 rooms only
Deluxe Cottages:
Deluxe Cottages is the luxury room type in the Senaru Cottages, It located by the cliff of Senaru, Rice terraces view from your room and the perfect cottages for couple and honeymooner. It has hot water, bathtub and larger room
Room With Hot Water Rate
Price Per Room in Indonesia Rupiah ( IRD )

Room

Per Night

Single/Double

Rp. 650.000

Triple

Rp. 850.000
Price per person or sharing including the national park entrance fee, mount Rinjani, the Rinjani Trek Centre, tents, mattresses, sleeping bags, fresh vegetables, fresh fruit, bread, rice, eggs, cheese, noodles, coffee, tea, mineral water, chicken meat, if you exceed Baggage Transportation there will be an additional cost of Porter, if there is a request for a victory celebration, birthdays and holidays, we can provide within one week before you come to Lombok, if there is a request for a group or share them with other participants can we notify to the next period, preferably one month before arriving in Lombok, please let us know via email listed below, we will organize to save cost for sharing with a group of other participants

Contact our email at info@trekkingrinjani.com
Facsimile +62 370 631271
Our mobile phone or SMS: +62 817 369 010 (Whatsapp)
Office telephone: +62 370 631271
Contact person Mr. Satya Budi
Hiking and Trekking Mount Rinjani Lombok Island Indonesia
Offers tour packages to climb Mount Rinjani National Park in Lombok island and its surroundings. Offer as a guide specializing in private or in groups for all activities involving sport while recreation and adventures information package hiking, trekking, climbing, camping and cooking mountain Rinjani in Lombok Island, Indonesia, other more Hiking Pergasingan Hill near Mount Rinjani | Visit again to climb Mount Rinjani Package for domestic here! | Link: Mount Rinjani Trekking Package | Mount Rinjani trekking package 3 Days 2 Nights | Mount Rinjani trekking package 4 Days 3 Nights | Mount Rinjani trekking package 5 Days 4 Nights | Mount Rinjani trekking package 6 Days 5 Nights | Soft Hiking pergasingan Hill
Trekking Organizer Mount Rinjani Lombok Island Indonesia
Company business license by Sasak Lombok Tours & Travel Agent: Kep. 47/BPU/V/92
Address: Jalan Cendrawasih No.8 Cakranegara, Nusa Tenggara Barat.
Code Pos 83231 Mataram, Lombok island, Indonesia.
Official Website: http://www.trekkingrinjani.com
Official Website: https://trekking-rinjani.com
Official Website: https://hikingrinjani.com
Wordpress Blog: https://trekkingrinjani.wordpress.com
Wordpress blog: https://hikingrinjani.wordpress.com
Wordpress blog: https://climbingrinjani.wordpress.com
Email: info@trekkingrinjani.com
Contact: Mr. Satya Budi
Mobile and Whatsapp: +62 817 36 9010
Photos Gallery Album at Facebook Page: https://www.facebook.com/climbingrinjani
Copyright ©Trekking Rinjani owned by Mr. Satya Budi
All above content copyright ©trekkingrinjani site owned and governed by Mr. Satya Budi since 1999.
In accessing the site ©Trekking Rinjani you must agree that you are only able to download the contents for personal gain which is not commercial.
You are not permitted to copy, broadcast the photos, titles, descriptions and the above material, download, store (in any medium), displays or played in public or adapt or change in any way with the content of this site is ©Trekking Rinjani with any purpose without first get written permission from ©Trekking Rinjani, many of the trekking organizer have been emulating copyrighted material that we made since 1999 by Mr. Satya Budi

Copyright ©Trekking Rinjani 2020. All rights reserved.